we have three full bathrooms in our house. one guest, one master, & one
mommy's.
we used to not use "mommy's" before, since it was upstairs & it was just easier to use the two downstairs. but because of "mommy's" ridiculous amount of hair & makeup products, shedding hair, & failure to always put said things away all the time...i kind of got kicked out by the mister.
i could pretty much KICK myself for not ever taking a picture of what this bathroom looked like before, but basically it had some old hunter green plastic shower curtain & ALL white walls. i was going crazy getting ready every day in such a plain & boring atmosphere.
about a month before little aubs was born, i got the "nesting" mode that everyone had said i would get. and i needed to decorate & paint that bathroom...RIGHT THAT INSTANT.
one above the toilet organizer, three painted turquoise walls, wall mirror, new bath towels, & a damask shower curtain later..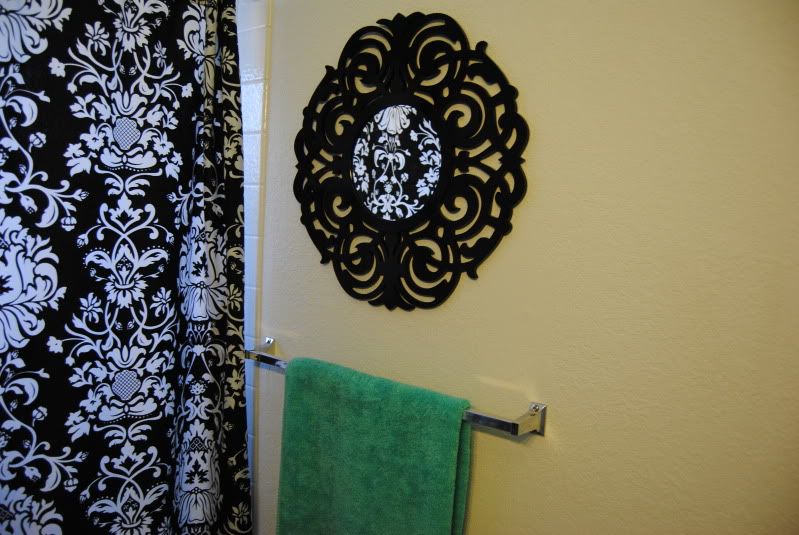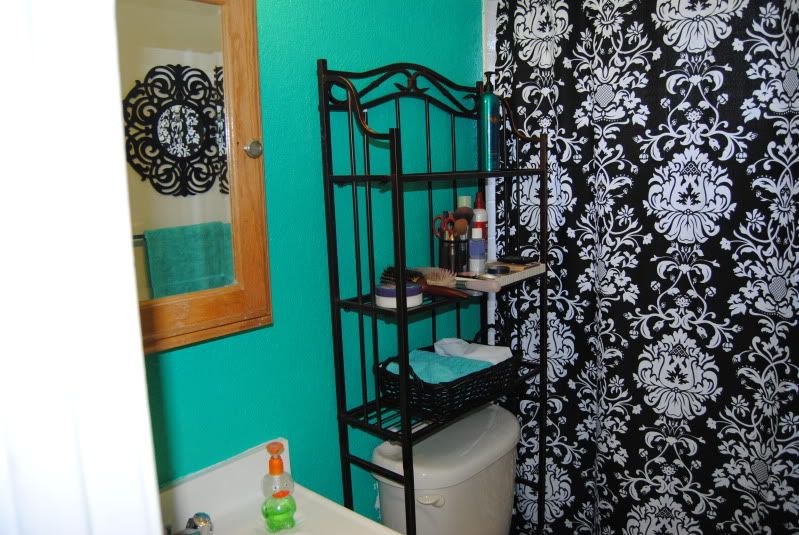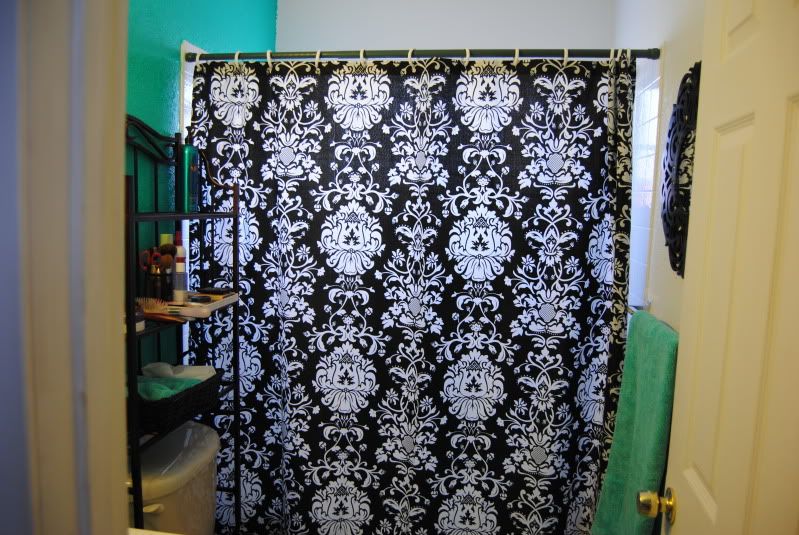 ..i now have a DELIGHTFUL place to do my vanities.