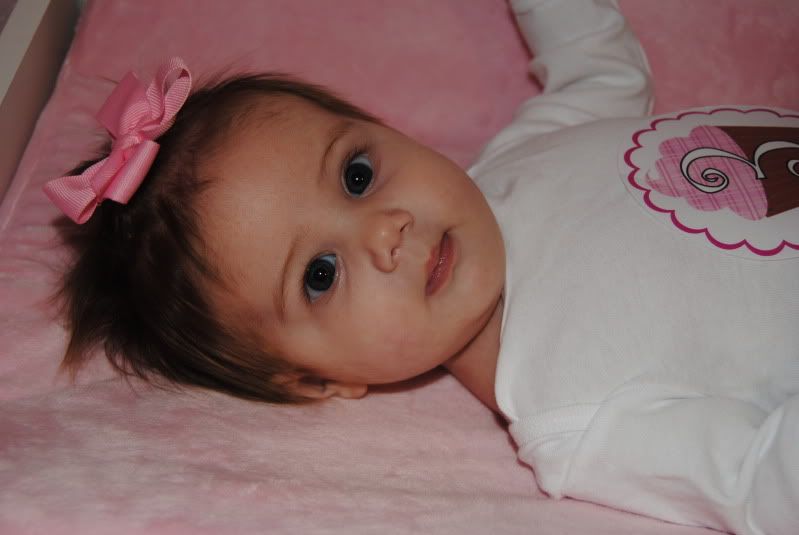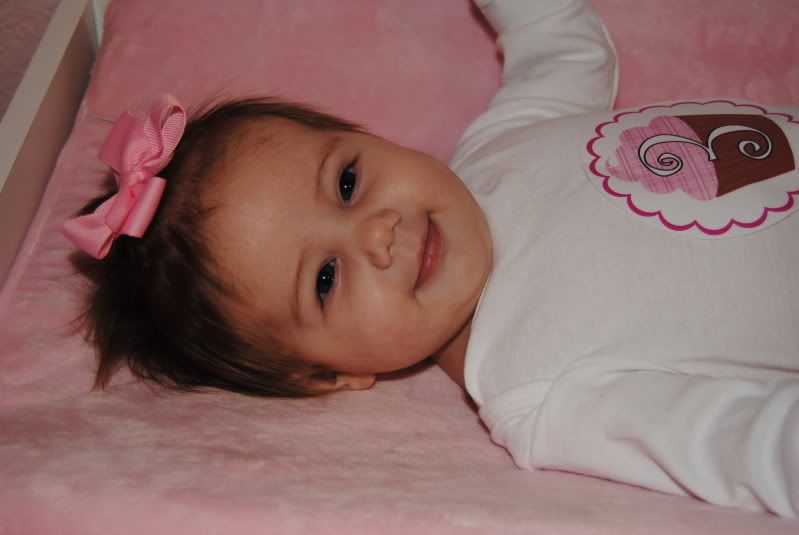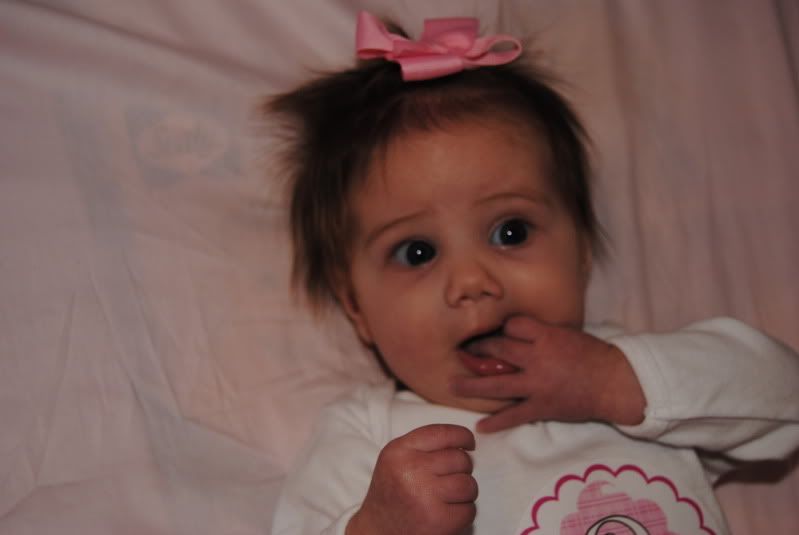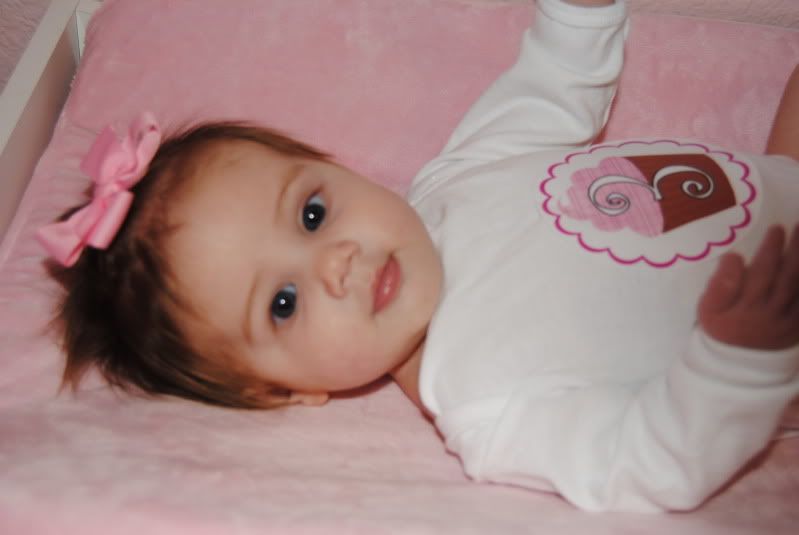 my goodness, what a difference a month makes! my munchkin is so, so different than she was on her two-month birthday.
at three months you:
-survived your shots, & so did mom. :)
-are blowing bubbles all.day.long. it's so cute to watch. video to come!
-rolled over! you roll from your tummy to your back like it's nothin. we have to be even more careful with you now. something tells me you'll be an early crawler..
-are eating about 4 oz every 3-4 hours, except at night.
-you usually always sleep through the night, except the occasional 2 or 3 o'clock feeding.
-your eyes are still navy blue! they are so pretty, & when you wear purple they look violet.
-sit in your bumbo now for about 5 minutes before you get tired.
-wear 0-3 month clothes, except your jammies are 3-6 months since you are so.so tall :)
-got your 3-month portraits done, & you literally look like a baby princess, too bad you would NOT smile in them!
-you never, ever have blow-outs anymore. thank you, love.
-you are starting to recognize me a lot & when you see me you wave your arms up & down & start cooing like crazy. it makes my day, every day!
-you are very high maintenance. i have no idea where you get it from? (lol) you get bored easily with your swing, play gym, & bouncy seat & need to be entertained often. good thing i love being your entertainer.
-you love cuddling with me all day, but you are definitely daddy's girl when it's bedtime. he puts you to bed every night.
i'm lovin' this little girl more every day.