Tonight Aubrey swung (swinged?) in her swing her last time as a baby. She has not really outgrown it, but she isn't the biggest fan of it anymore, AND she tries to jump out of it. (Pics to soon follow). Our friend Heather just had a little baby girl Camille, & Aubrey has agreed to let Camille borrow it until Aubrey gets another little sister.
This swing has been a big part of little Aubrey's life, especially her first few months. When she was just a little tiny newborn, I would set her in it & she would drift off to sleep. She liked to stare in awe of the mobile & lights that went around above her head. As she got older & older, she decided she wanted to be airborne instead & tried to get out of it. Even though she was strapped in tightly, it still scared me to see her basically dangling off the side! So we are parting with our swing tonight, but you better believe we picture-doctumented her last ride.
Farewell swing!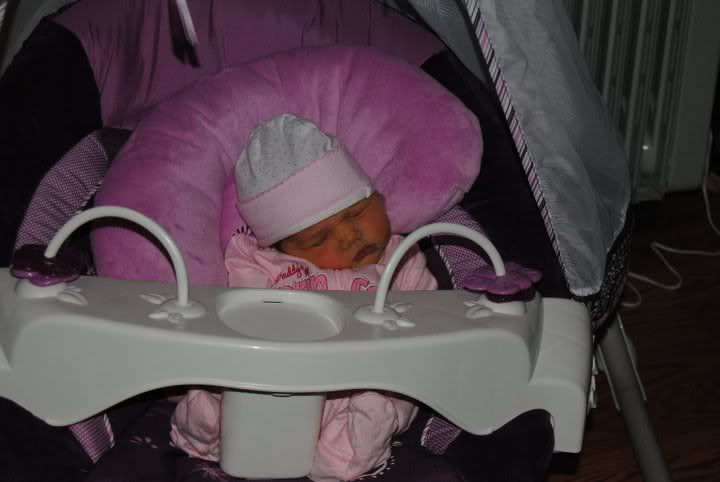 Her first time in her swing.