the biggest highlight of mine & aubrey's day without question is when dad/hubby walks through the front door. while we enjoy our adventures just the two of us, we love seeing his happy, smiling face after a long day. ....& let's face it, it's nice to have someone else hold the 17 pound chunky monkey once in a while!
we always know he's about to come in because gabby always barks in excitement. it's tradition i always open the door to greet him.
aubrey immediately gives him her KILLER smile. dad/husby melts.
he scoops her up & loves on her for a few...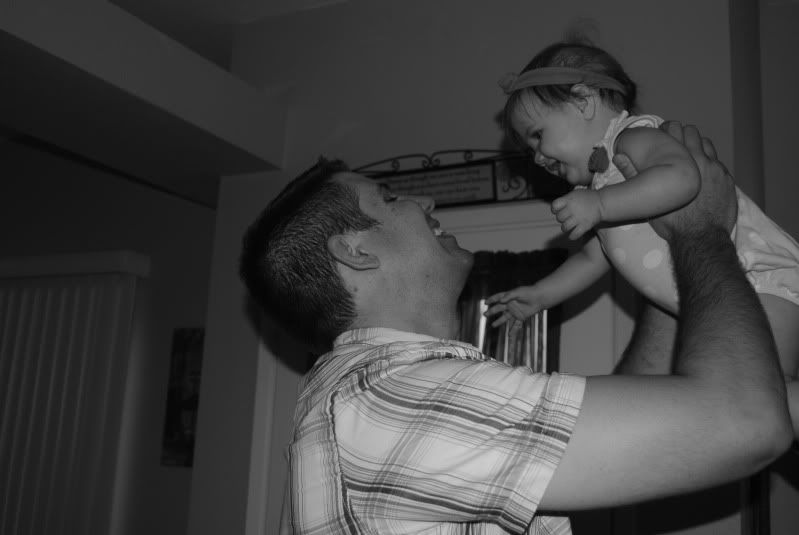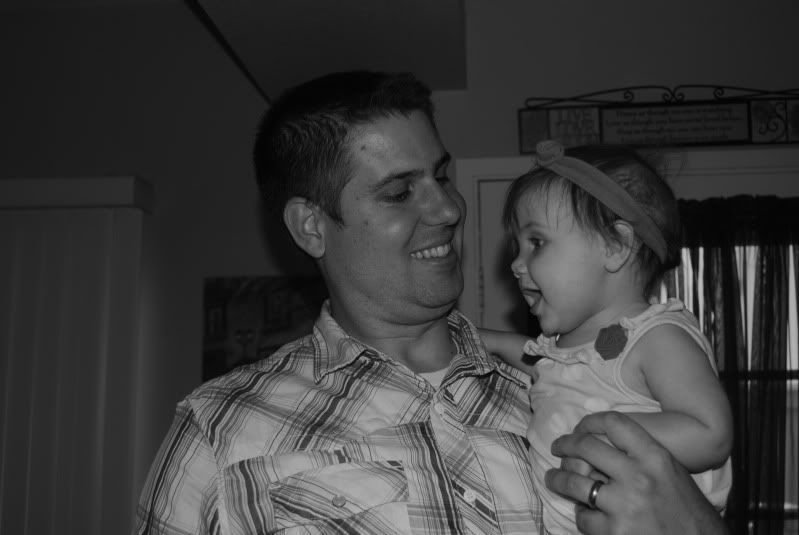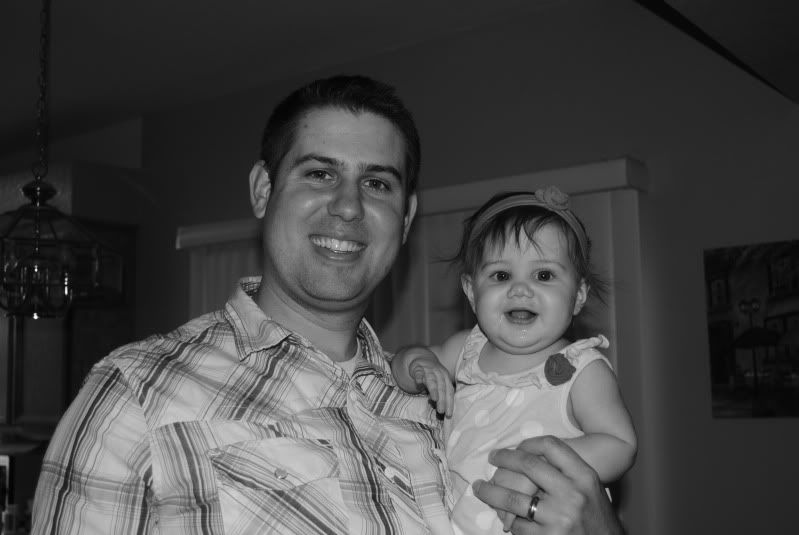 then we go sit on the couch together & listen all about each other's days.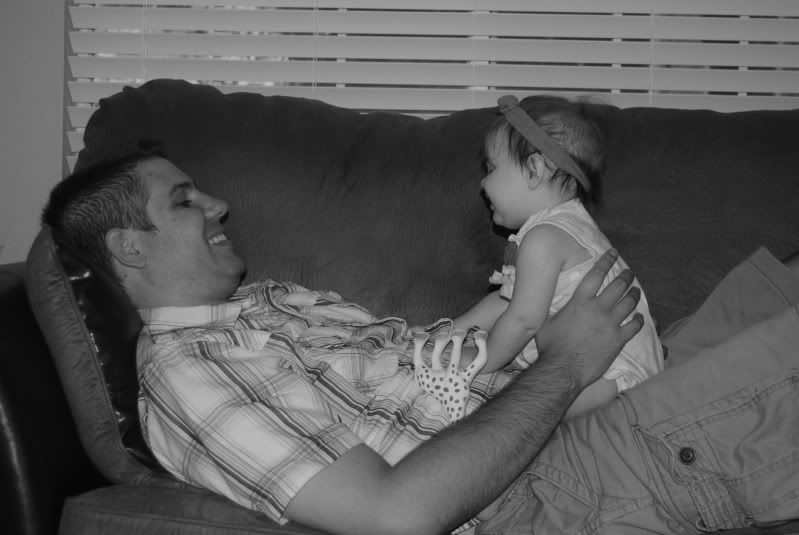 i'll treasure these times forever with our family of three. it's amazing to think that someday when he comes home from work, he'll have a bunch of little monkeys running to the door to greet him!