these were actually taken on SUNDAY but it's not proper alliteration if it says "mommy & me sunday" now is it?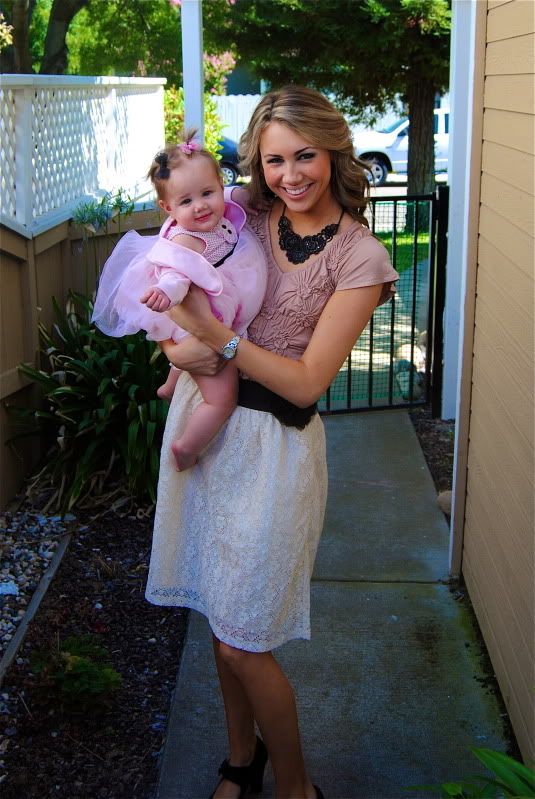 yeah umm..i don't look like michelle money, lol.
are aub's little pigtails not the sweetest? i was beyond excited to see that she had enough hair to hold them in. (ok, so she's had enough hair to hold them in since she was a newborn, but that would have looked silly!) this was right after church yesterday. i don't know if you can really call it church when you have a baby though, more like do-anything-to-keep-your-baby-quiet-for-three-hours. nah, she's pretty good, but she just wants to CRAWL the whole time, plus it's during naptime so she's a little fussy.
stay tuned later this week for the giveaway winner! (winn-ERS actually since there are two necklaces) i have TWO other giveaways in the next month or so, get excited!