I officially got my first "You look like you're about to pop!" comment at Michael's the other day. To make matters worse, I said, "Nope, I have a whole month to go!" And she says, "Oh, so do I!" Seriously didn't even know the chick was pregnant. Had no clue. I am large & in charge & just have to make it through this last 5 week stretch until I feel normal again. It's amazing how elastic our skin really is! The lady was right, I truly feel like this belly will pop at any second.
So here it is, the monster belly.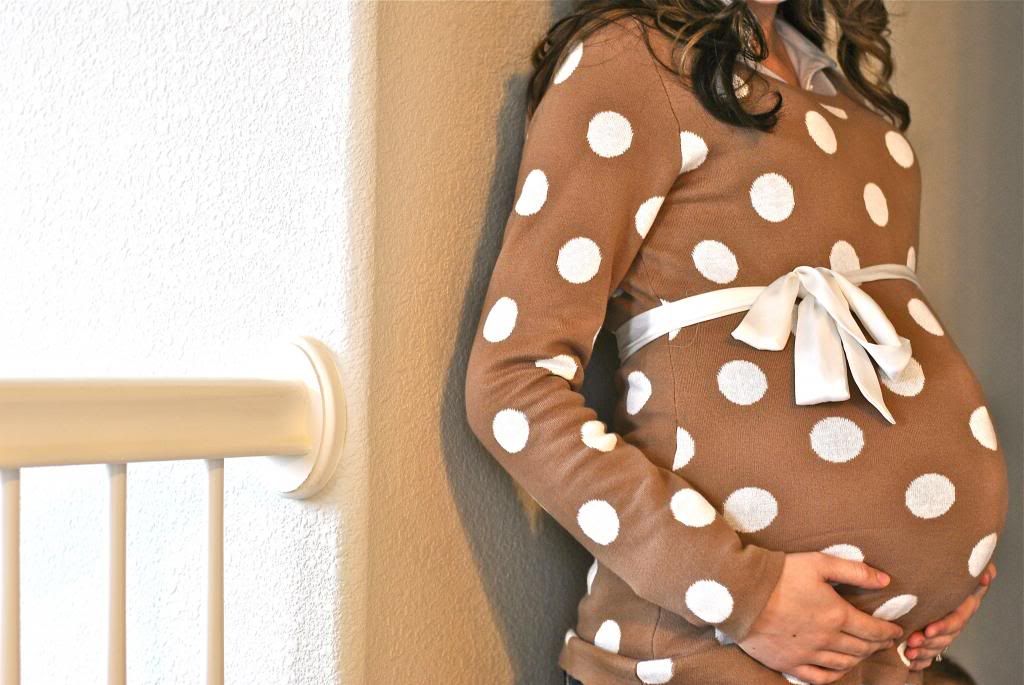 My husband has now nicknamed me, "Chubs." Such a sweetheart, I know.
At least Aubrey has been kind. The other day, a Victoria's Secret Fashion Show preview commercial came on & she pointed at a model & said, "Mama! Mama!" She's my golden child. She's also blind, apparently.